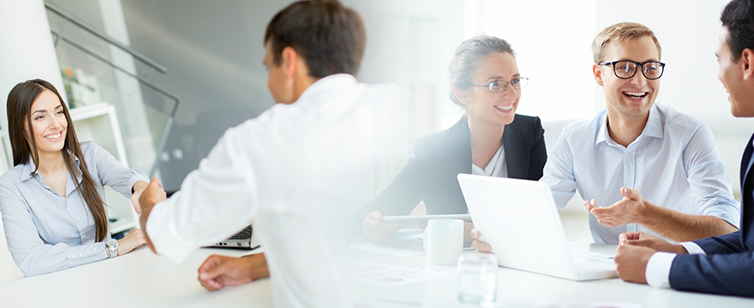 Course Description
Making a statement using means other than spoken words is known as Body Language.  We talk with our vocal cords, but we communicate with our facial expressions, our tone of voice and our whole body. Just as language uses symbols to convey meaning, our body, consciously and unconsciously, carries messages, attitudes, status of relationships, moods, indifferences, positive/negative feelings and so on.  In fact, of all the communication we do, 93% is through our body language.
Whether in frontline sales or sales management, understanding body language will provide you a great advantage not only in your daily communications but these tools can be utilized to enhance your sales career.It will help you to understand the body language of others and exactly what your own body is communicating.
Through Body Language Skills For Sales, you will be given a set of tools to use to your advantage.  It will provide you with a set of skills to understand that what is not said is just as important as what is said.  You will be able to adjust and improve the way you communicate through your body language for success in sales.
Workshop Objectives
Learning is more likely to be easy and rapid when learners are given clear objectives. By the end of this course, participants will be able to:
01
Understand the power of body language.
02
Realize the purpose of body language in your personal and professional life.
03
Learn to interpret basic body language movements.
04
Recognize common mistakes when interpreting body language.
05
Understand your own body language and what you are communicating.
06
Practice your body language skills.
What Is Included In This Course
Frequently Asked Questions
Do you offer a Free Trial?

We do not offer a free trial because we already provide in-depth details about the course complete with the course background, objectives and learning outcome to help you decide before you buy any course.

How do I find a course?

If you are browsing courses, use the search to find what you are looking for.

How old do you need to be to take a course at Skillz for the Future?

Skillz for the Future courses are appropriate for all ages starting from those studying high school and above.

Can I learn anytime with Skillz for the Future?

Yes! Skillz for the Future courses are 100% self-paced which means you can learn anytime, anyplace at your convenience.

I purchased a coupon code for Skillz for the Future. How do I start learning?

To start learning with Skillz for the Future, you need to redeem and activate your coupon/voucher code. To activate your code, click on the following link _________________ and follow the instructions to set up your account.

How do I use Skillz for the Future once I have paid?

Once you have created your account and paid, you will receive a welcome email. Go to ________ and click login in the top menu bar or use this link ___________. When you sign in, this will take you straight to your dashboard and your courses, so you can immediately start learning.

How do I find a course/get back to a course I have started?

To search for a new course or if you are in the middle of a course and want to continue, click on My Dashboard in the top menu bar. Then use the search on the left.

Does Skillz for the Future issue certificates?

Yes! For each course you complete, you will get a course completion certificate of Skillz for the Future, issued by the 'Institute of Learning & Development', Hong Kong.

How do I download my certificate?

Go to 'My Courses'. Once you have completed the course and it shows 75% or above score, go inside the course and click on the "print your certificate" button. Your certificate will show your first name and your last name as specified under your profile settings.

Is Skillz for the Future certificate shareable on social media?

Yes! Skillz for the Future is shareable on social media like ___________. You can also download or print your certificate to retain a hard copy.