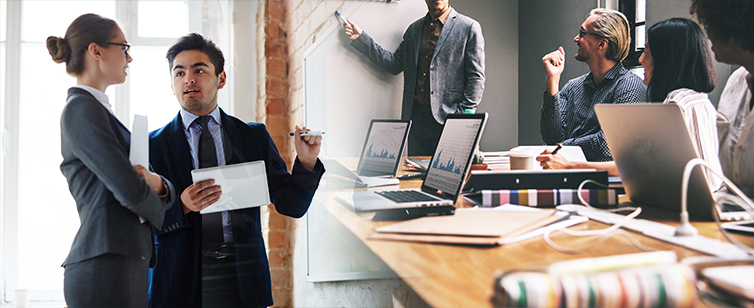 Course Description
Marketing has changed dramatically over the last decade. Marketing is all about communicating, and the Internet has completely changed the way people communicate. The Internet is a marketer's dreams come true, especially with Social Media, as you have a low-cost marketing tool that can reach a large audience. An Internet marketing strategy simply means using the Internet to leverage your marketing strategy to grow your business. An Internet marketing strategy requires you to commit to developing your digital presence and expanding your reach. The first step is to learn about online marketing and how to measure results. If you know where your qualified prospects are located, and how they are affected by your efforts, you are able to determine if you are reaching your target market.
The Digital Marketing course will provide learners with a great set of skills to market their business online. The course covers many topics related to Internet marketing, such as how to create a marketing plan, extend influence, e-mail marketing, search engine optimization, and online advertising.
Course Objectives
Learning is more likely to be easy and rapid when learners are given clear objectives. By the end of this course, participants will be able to:
01
Know how to conduct market research
02
Develop a workable internet marketing campaign
03
Recognise your target market
05
Grasp SEO and website characteristics
06
Find and capture leads
Course features
Hours

12

Chapters

11

Availability

24/7

Start

Anytime
More Courses For You
What Is Included In This Course
Frequently Asked Questions
Do you offer a Free Trial?

We do not offer a free trial because we already provide in-depth details about the course complete with the course background, objectives and learning outcome to help you decide before you buy any course.

How do I find a course?

If you are browsing courses, use the search to find what you are looking for.

How old do you need to be to take a course at Skillz for the Future?

Skillz for the Future courses are appropriate for all ages starting from those studying high school and above.

Can I learn anytime with Skillz for the Future?

Yes! Skillz for the Future courses are 100% self-paced which means you can learn anytime, anyplace at your convenience.

I purchased a coupon code for Skillz for the Future. How do I start learning?

To start learning with Skillz for the Future, you need to redeem and activate your coupon/voucher code. To activate your code, click on the following link _________________ and follow the instructions to set up your account.

How do I use Skillz for the Future once I have paid?

Once you have created your account and paid, you will receive a welcome email. Go to ________ and click login in the top menu bar or use this link ___________. When you sign in, this will take you straight to your dashboard and your courses, so you can immediately start learning.

How do I find a course/get back to a course I have started?

To search for a new course or if you are in the middle of a course and want to continue, click on My Dashboard in the top menu bar. Then use the search on the left.

Does Skillz for the Future issue certificates?

Yes! For each course you complete, you will get a course completion certificate of Skillz for the Future, issued by the 'Institute of Learning & Development', Hong Kong.

How do I download my certificate?

Go to 'My Courses'. Once you have completed the course and it shows 75% or above score, go inside the course and click on the "print your certificate" button. Your certificate will show your first name and your last name as specified under your profile settings.

Is Skillz for the Future certificate shareable on social media?

Yes! Skillz for the Future is shareable on social media like ___________. You can also download or print your certificate to retain a hard copy.