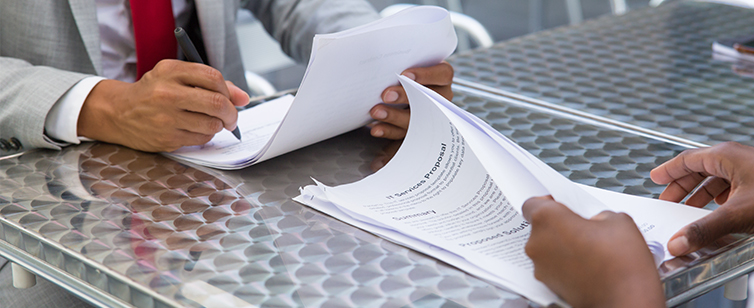 Course Description
Have you ever been frustrated by submitting dozens, if not hundreds, of applications and never receiving a response? or the disappointment of losing out on a dream job?
Finding a job may be a daunting task.  There is always so much to think about, for example –Figuring out what profession you're most suited for? What is the best way to write a successful résumé and cover letter? Where can you look for job openings? What's the best way to network without being nervous? When you get an interview, what happens next? What's more, where do you go for support when you need it? To add to all your worries, these days the employment market is more competitive than it has ever been.
The Ultimate Job Search Course is here to help you with your job search.This course will provide you with the answers to all of these concerns, as well as a strategy for finding a new work in no time. You'll be more than ready to start looking for your ideal employment after you've completed this program.  Remember, job seeking is an acquired ability.  We'll show you how to do it by teaching you the skills and tools you'll need to outperform the competition in your job search. This course will show you how to stack the deck in your favor so that you may get amazing job interviews and maximize your possibilities.
Course Objectives
Research has consistently demonstrated that when clear goals are associated with learning, it occurs more easily and rapidly. By the end of this course, participants will be able to:
01
Clearly define your job search goals and purpose.
02
Develop SMART objectives for the job search process.
03
Make a 'one-month' job search plan of action.
04
Build a compelling resume.
05
Write an eye-catching cover letter.
06
Create and showcase an online portfolio of your previous work.
07
Develop networking skills in order to generate employment leads.
08
Obtain interviews efficiently and perform admirably throughout the interview process.
What Is Included In This Course
Frequently Asked Questions
Do you offer a Free Trial?

We do not offer a free trial because we already provide in-depth details about the course complete with the course background, objectives and learning outcome to help you decide before you buy any course.

How do I find a course?

If you are browsing courses, use the search to find what you are looking for.

How old do you need to be to take a course at Skillz for the Future?

Skillz for the Future courses are appropriate for all ages starting from those studying high school and above.

Can I learn anytime with Skillz for the Future?

Yes! Skillz for the Future courses are 100% self-paced which means you can learn anytime, anyplace at your convenience.

I purchased a coupon code for Skillz for the Future. How do I start learning?

To start learning with Skillz for the Future, you need to redeem and activate your coupon/voucher code. To activate your code, click on the following link _________________ and follow the instructions to set up your account.

How do I use Skillz for the Future once I have paid?

Once you have created your account and paid, you will receive a welcome email. Go to ________ and click login in the top menu bar or use this link ___________. When you sign in, this will take you straight to your dashboard and your courses, so you can immediately start learning.

How do I find a course/get back to a course I have started?

To search for a new course or if you are in the middle of a course and want to continue, click on My Dashboard in the top menu bar. Then use the search on the left.

Does Skillz for the Future issue certificates?

Yes! For each course you complete, you will get a course completion certificate of Skillz for the Future, issued by the 'Institute of Learning & Development', Hong Kong.

How do I download my certificate?

Go to 'My Courses'. Once you have completed the course and it shows 75% or above score, go inside the course and click on the "print your certificate" button. Your certificate will show your first name and your last name as specified under your profile settings.

Is Skillz for the Future certificate shareable on social media?

Yes! Skillz for the Future is shareable on social media like ___________. You can also download or print your certificate to retain a hard copy.